Need help getting your home networking & wireless capabilities configured properly?  Setting up a VPN?
We can help!
Home networking & wireless capabilities
Setting up a home network & wireless internet isn't always easy. There are important security considerations that are necessary to ensure you keep your personal data safe.
Burgess Technology Services will assist you in working with your internet service provider to ensure your service will support your needs.  We have working relationships with many high speed internet service providers in Maine and understand the differences in services they offer.
Home Networks & VPNs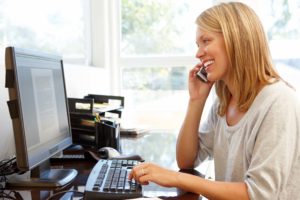 Maybe you want to separate your personal home network from your small business network for increased network security. Or perhaps you want to start working from home but need to keep your work secure.
Whatever your home networking and wireless needs, Burgess offers the technical expertise to get you where you want to be!
Home Networking & Wireless Services
Installation and secure configuration of wireless routers
Wireless site survey and signal strengthening
Networking printers and other devices
Troubleshooting internet access problems
Schedule a Visit
Call us today to speak with a member of our team (207) 443-9554 .