Businesses today encompass multiple devices, multiple points of entry and multiple employees. Stopping advanced threats from reaching your devices, data and users requires a layered defense.
Our IT Security Suite provides your business with solid protection against phishing threats and social engineering, through integrated cloud-based services that analyze traffic across all of the major threat vectors.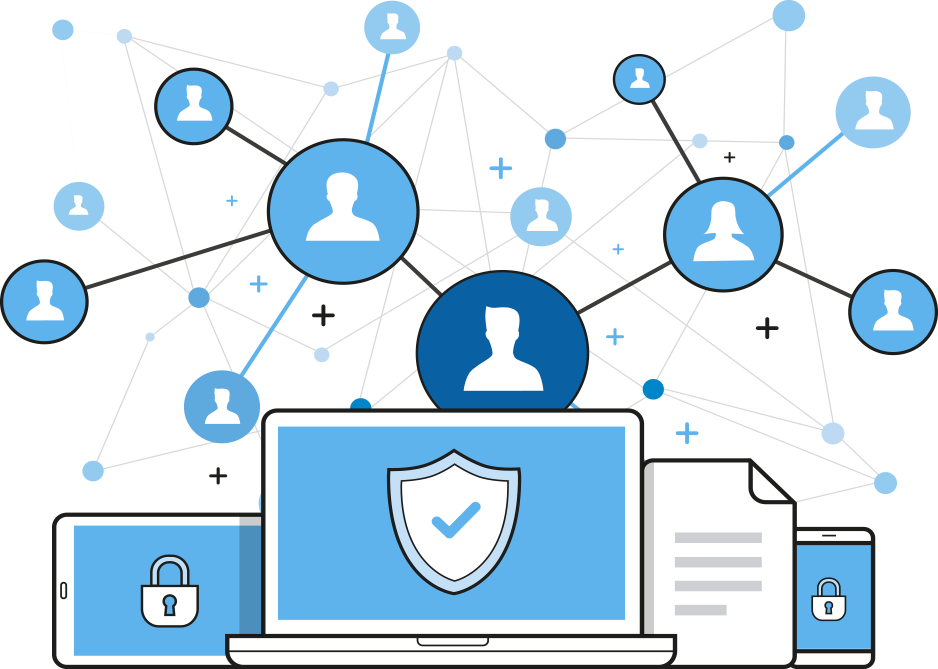 Email Security Monitoring
Advanced threat protection for incoming mail, email encryption for outgoing while preventing sensitive email data from leaving your organization.
Risk Scanning
Continuous vulnerability scanning and endpoint analytics managed by security experts helps your organization make sense of risk to reduce your risk of attack.
Sentinel
By detecting out-of-the-ordinary communication patterns, this real-time protection prevents business email compromise and account takeover.
Security Awareness Training
Today, employees are frequently exposed to sophisticated phishing and ransomware attacks. Our security awareness training and simulated phishing platform helps you manage the risk of social engineering.
Two Factor Authentication
Two-factor authentication adds an additional layer of security to the login process by making it harder for attackers to gain access to a person's devices, online accounts and business networks.