Businesses today utilize multiple devices, points of entry, and numerous employees. Stopping advanced threats from targeting your network requires a multi-layered defense. Through integrated cloud-based services that analyze traffic across all major threat vectors, our expansive IT Security Suite bundles your security needs with solid protection against phishing threats and social engineering. Prevent attacks before they jeopardize your system.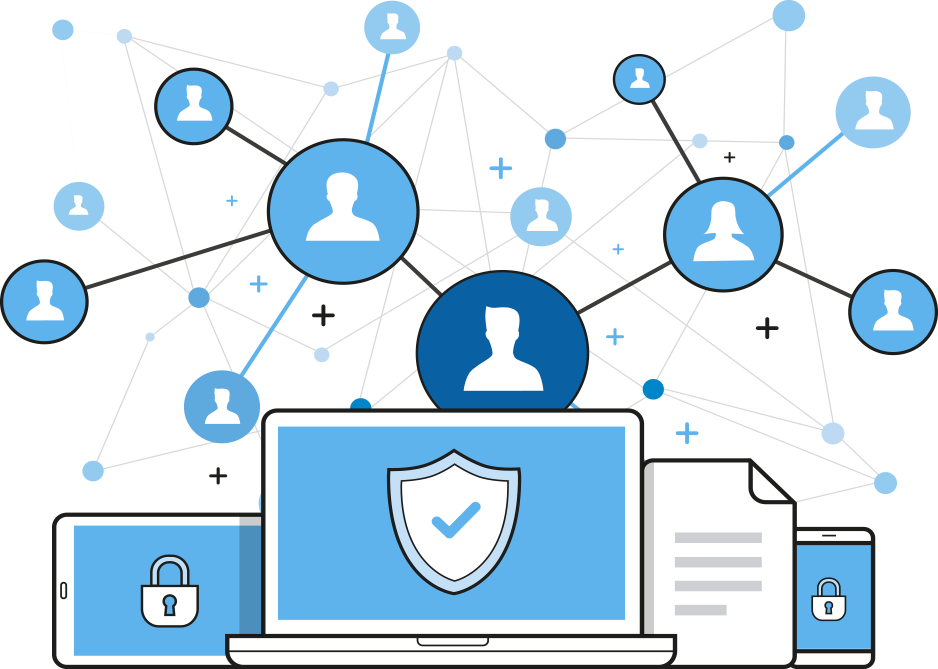 Whether you want to ensure your IT network infrastructure and information is safe, or you have a compliance need such as PCCI or HIPAA, our IT Security Suite will help you achieve your goals.
Email Security Monitoring
Hosted spam and virus protection for incoming mail and email encryption for outgoing will keep your mail flowing and virus-free. Prevent sensitive email data from leaving your organization.
Zinc™ Remote Backup
A fully managed and monitored solution for securely backing up your critical information.
Business & Internet Use Policy
Having a policy is one thing – enforcing it is another. We provide a dependable security solution that keeps your network safe and productive.
Security Awareness Training
Today, employees are frequently exposed to sophisticated phishing and ransomware attacks. Our security awareness training and simulated phishing platform helps you manage the risk of social engineering.
Two-Factor Authentication
Two-factor authentication adds an additional layer of security to the login process by making it harder for attackers to gain access to a person's devices, online accounts, and business networks.
Risk Scanning
Continuous vulnerability scanning and endpoint analytics managed by security experts help you evaluate potential threats and reduce your risk of an attack.
To help you better achieve PCI, HIPAA, and NCUA regulatory compliance, Burgess Technology Services has complemented our managed IT support services with a well-known provider of managed security assessments.
Vulnerability Scanning Solutions (VSS) are a cornerstone element of any information security program. VSS are used to protect your information assets by evaluating the security posture of your computing network devices, then providing remediation guidance and tracking to ensure vulnerability resolution. The managed cloud-based security assessments offer clients high-value solutions through exceptional service.
Our Risk Scanning Offerings Include:
Network Vulnerability Scanning Solutions
Penetration testing
Website security assessments
PCI assessments
Sentinel Anti-Virus & Anti-Spyware
By detecting out-of-the-ordinary communication patterns, our anti-virus and anti-spyware protection, combined with real-time network monitoring, prevents business email compromise and account takeover.
To counter internet threats, we offer managed IT solutions that help prevent malicious viruses and malware from ever reaching your network. Keep your internet browsing safe and productive.
Using a combination of the latest anti-virus and anti-spyware software and network monitoring, we ensure that your computers are thoroughly protected.