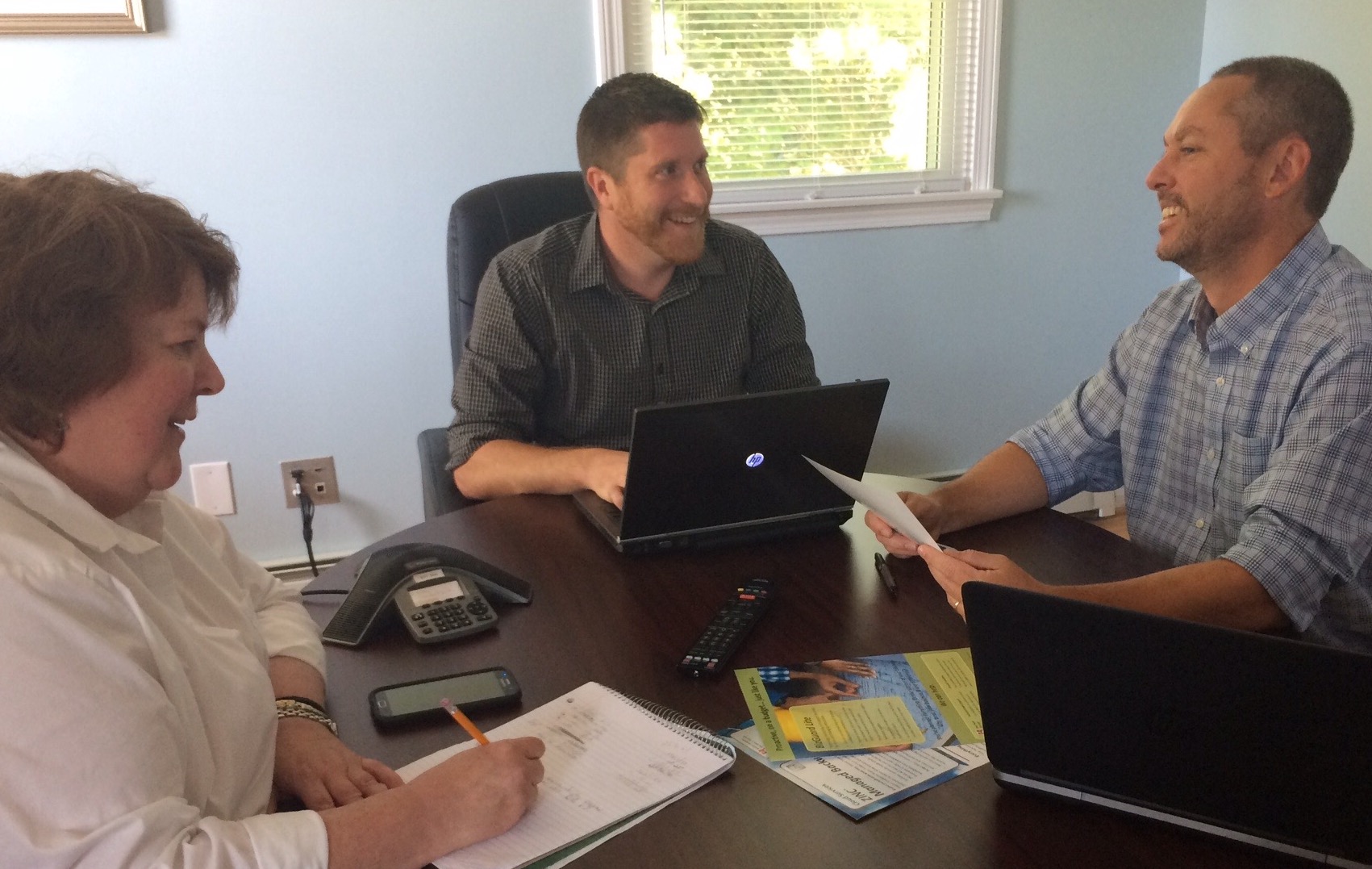 BATH  – Burgess Technology Services is celebrating 35 years as a regional leader in the IT industry. When it opened with one employee on Middle Street in Bath in 1985, New Coke was a thing, the first Blockbuster Video had just opened, the first dot com was registered, and the World Wide Web was still 6 years off. Begun as a computer sales and service company, Burgess has diversified as technology has dramatically evolved over the ensuing years, and in 2016 rebranded from Burgess Computer to Burgess Technology Services to convey their business more accurately. "Because we are so much more than computers now," explained co-owner Jeanne Stanton.  
Now located at 6 Oak Grove Ave in Bath, Burgess Technology Services is a comprehensive technology company providing Managed IT Services, Network Design & Analysis, Help Desk Support, Cloud Services including Managed Backup, as well as Security Awareness Training, Disaster Recovery Solutions, Vulnerability Testing, and PCI Compliance.  
The BTS team also provides custom programming, software development and project management. Clients range from small businesses to large organizations in many sectors: financial, medical, commercial, non-profit, municipal, military, professional, education, and industrial/manufacturing throughout New England. 
In addition to their expertise, one thing that distinguishes BTS is that out of 20 full-time staff members, six joined the company more than 15 years ago, including Stanton and co-owners Mike Dorr and Matt Rice, employees who purchased the company from founder Craig Burgess in 2006. In addition, five of the staff have been on the team between 5 and 10 years. In an industry famous for lightning-fast turnover, Burgess has worked to retain experienced, knowledgeable staff to better serve their customers. Dorr credits the company's success and longevity to their team, "I can't help but think about the people, our staff, over the past – at least with me – 20 years. I don't know how we would have ever done it without the incredible people that we've had come and go throughout the years. " 
The biggest changes in the industry in the last decade? "I would say the biggest change I've seen is the transition to cloud," Rice offered, referring not only to backup, but file sharing and many other aspects of now standard business practices. At the point of the 30th anniversary in 2015, it was clear that cloud computing, cyber security and advancing mobile technology were areas with accelerated and ongoing growth which would continue to impact technology services tremendously. While that was certainly true, client requirements in these areas accelerated exponentially in the first half of 2020, as the Covid-19 pandemic dramatically changed the business landscape, and many companies needed to move immediately to a remote working model. BTS was well positioned to support their clients in these transitions with ease.  
Burgess moved from its second location on Centre Street to the larger space in its own building on Oak Grove nearly nine years ago. The building houses a repair shop, remote support offices, programming department, administrative and meeting space. For years, the majority worked in this location, while several spent most of their days onsite assessing, repairing and providing preventative services – making sure their client's technology is helping them to be more secure, productive and efficient. During the pandemic, all but two of the staff shifted to a remote support model. Onsite visits have resumed with safety practices in place to protect both staff and clients. Burgess Technology Services is poised for the next era of business technology growth. Further details on history, staff and services can be found at BTSMaine.com.