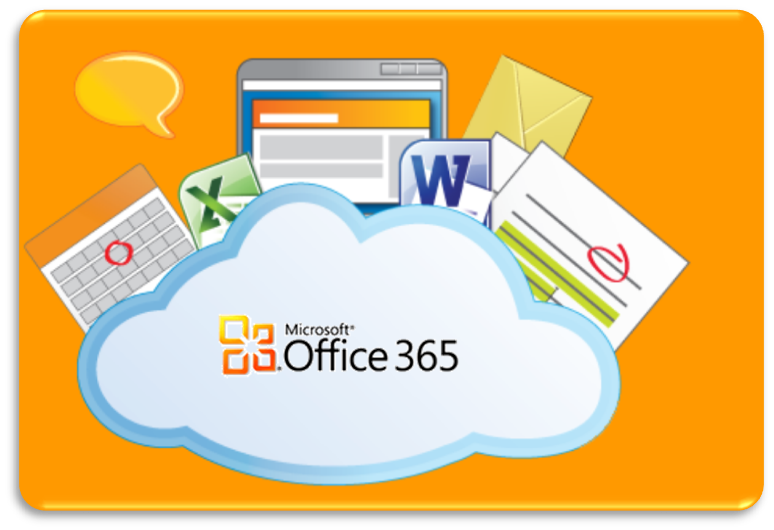 Why Office 365
If you own or operate a business, you know firsthand that people, communication & information are three major aspects of daily operations. When they all operate harmoniously, it benefits everyone involved in a way that isn't possible when one of them is disjointed. As a leading technology partner in Midcoast Maine, we continually review products that will assist our clients in this area, such as Microsoft's Office 365 , a cloud based solution that includes the entire Office suite.
Accessibility
We are pleased with the functionality that is offered with Office 365.  One of the major benefits is the ability to use the full suite of Office products from any laptop, desktop computer or mobile device.  Accessing and editing items such as Word Documents, Excel Spreadsheets, Email & Calendars  is now easily performed using any iPhone or Android device, iPads, laptops or any computer with internet access.  This greater accessibility to Office not only allows for more efficiency in completing tasks but it also gives greater freedom to work from wherever you are.
Collaboration
In addition, as the files are accessed they are continuously synced in "the cloud", a secure location that stores your files. Collaborating within a team, these documents and files can be edited in real-time, eliminating the need for emails passed back and forth with various versions of the file.
Office 365 provides online conferencing, connecting everyone in your team effortlessly. Online screen sharing and note taking in High Definition brings everyone together and gets them on the same page, regardless of where they are. PC to PC calling, Instant Messaging and audio calling with Skype is also included.
Email & Calendars
The email & calendar solution within Office 365 provides the business-class email, calendar and contacts that you've come to expect from Microsoft.  With enhanced security policy tips, you and your users can avoid sending emails with sensitive information to unauthorized users. Exchange Online provides data loss prevention (DLP) technology that identifies, monitors, and protects sensitive data and helps users understand and manage data risk. For example, DLP proactively identifies sensitive information in an email message, such as social security or account numbers, and alerts users via "Policy Tips" before they send that message. Office 365 gives you a full range of controls that can be customized based on the policies of your organization.
Security & Compliance
Microsoft put its years of experience to good use with Office 365 security and offers in-depth measures that are independently verified, ensuring that your data is protected at the highest level possible.
Another key principle of Office 365 is Compliance.  It is expected that commercial organizations have regulations and policies that they must comply with to operate. Office 365 provides built-in capabilities and customer controls to help customers meet both industry regulations and internal compliance requirements.
Affordability
Every business is unique and has varying needs.  This is why Microsoft offers many ways to customize Office 365.  Whether you are an independent contractor, small organization, large business, bank or credit union, Office 365 offers a way for you to take advantage of its many tools. Burgess Computer is happy to help you find the best solution. Call us at (207) 443-9554 or email us to learn more!