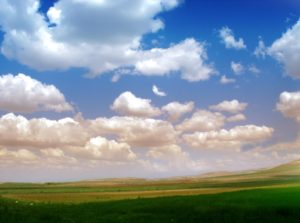 Any business that uses technology has heard of the cloud, and about the advantages of cloud computing. Reliability, performance, and anywhere access to information are some of the many benefits the cloud has to offer. However, getting "on" the cloud is no small feat, and needs a carefully designed and well thought out plan to be successful. Here are the top cloud migration considerations.
Cloud Migration Considerations
Assess
One of the first steps in moving to the cloud is to assess your needs. Performing a network analysis of your current IT environment, along with how staff access data and applications can provide insight into how cloud computing options would fit. For example, you may want to move office documents to the cloud, or have an accounting application that you want in the cloud. There are many different cloud providers, each with their own unique offerings. Review how you work with your files and applications, what benefits each may gain by moving to the cloud, and what changes you would need to make in order to accommodate new methods for accessing it via the cloud.
Compliance considerations
Some data has to be protected in order to meet compliance requirements. For example, patient health records need to be encrypted at rest, as well as in transit. Does the cloud provider support this? Review your compliance requirements and understand how your cloud provider will address these.
Vendor review
Once you have a cloud provider selected, you should do some homework on the company, including their stability and performance history. Since your data will be entrusted to their care, making sure they can deliver what's promised is important. What country are they based in? Where in the world will your data be stored? Is the company stable, both from a technical perspective as well as financial? What if you want your data migrated out of the provider's systems? Thoroughly review all contracts to make sure you retain ownership of your data, and for any other clauses that may cause concern.
Online Backup
Understanding how your cloud provider backs up your data is another area of consideration. Some providers offer more robust online backup options than others, leading you to consider third party solutions to better meet your needs. For example, some cloud providers only store backups for 14 days, meaning you cannot restore a file if it was deleted more than 14 days ago. For most companies, a second backup strategy would be desirable to extend your recovery options.
Internet access
Your data is in the cloud, which means you need an internet connection in order to access it. Is your current connection speed adequate? What may have worked for checking email and browsing the web may not be fast enough to keep up with the more robust requirements for accessing data in the cloud. Often it's advisable to have a second internet connection, from another provider, as a backup. If your primary connection goes down, your backup will take over. Finally, make sure your networking hardware is up to the task. Older, slower equipment may cause problems with cloud computing.
Computers and mobile devices
Part of the attraction with the cloud is the ability to access your information from anywhere, along with a variety of ways to do it. However, some systems do this better than others. For example, Microsoft Windows 10 has many unique features that make working in the cloud much easier. If your systems are older, they may not offer the best experience. Depending on the cloud solution you choose, some mobile device apps may work better on Android or Apple. Properly reviewing these differences before making the change can help you understand how desktop and mobile device access will work, and which systems are preferable.
Training
Often overlooked, properly training staff is crucial to a successful migration. Moving data to the cloud means using different tools or methods for accessing files, and users must be properly trained in order to do so. Communication about how and when your migration will take place is also important for staff, so that they can prepare for the changes and understand how it will impact their work.