In 1985, Ronald Reagan was president, Huey Lewis & the News were chart-toppers, and Cheers was one of the top-rated shows on television. Rubik's Cube was the game of the moment, and people of all ages bobbed their heads as they listened to their Walkman. Stirrup pants and shoulder pads were trés chic, and the hot tune of the moment was "Girls Just Want to Have Fun".
1985 also saw the founding of Burgess Computer. Burgess was a small computer sales and repair shop, primarily focused on consumers. Most of our business arose directly out of the computers we sold, and we were happy to be able to meet the needs of those who were confused and frustrated by the jargon and the condescending attitudes that surrounded computer sales.
Thirty plus years later, Burgess is a technology-forward, business oriented group of industry professionals (17 and growing!) that can support any size organization, large or small, no matter what their technology needs. We've taken the common sense, no-jargon attitude that Burgess was built on to another level completely, and assembled a team that has expert knowledge, a deep understanding of business realities, and the kind of can-do spirit that gets things done.
So we're proud to announce that we are changing our name to Burgess Technology Services, to better reflect the reality of who we are today. Don't worry – you'll get the same stellar service, the same attention to detail, and the same commitment to value that you've always known, with the same staff that you've come to rely on. No matter what your technology problem, we'll be here, as we have for over thirty years.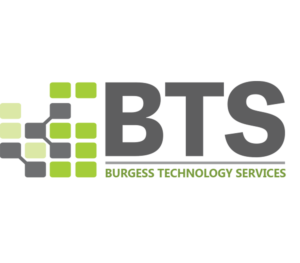 Burgess Technology Services.
Because we're so much more than just computers!
beginning May 1, 2016