Safe Computing is the first line of defense in Computer Security
At Burgess Computer, we understand that computer security is a top priority in today's world.  We regularly host computer security workshops. Today, we'd like to share that information with you. Included in this article you will learn:
A series of best computer security practices you can follow to help protect your computer networks
Awareness of potential online threats and how to recognize them
How to keep up to date on the latest (and ever evolving) computer security threats  & how to avoid them
Use Good Passwords
Passwords are the first line of defense when we are talking about computer security.
Passwords should be minimum 7 characters or longer. The longer the better.
Passwords should contain at least one alpha character(a-z).
Passwords should contain at least one non-alpha character (!, @, #, $, %).
Passwords should be a mix of upper and lowercase.
Passwords should contain at least one number (1-9).
Example of a bad password: frank123
Example of a good password: !like2EatChicken
Password Security
Now that you  have a strong password, here are a few ways to keep it safe.
Never share your password.
Never write your password down.
Never email a password.
Change your password periodically.
Choose complex security questions.
Stored passwords should be encrypted with an application, such as KeePass. Visit Best Practices for Safe Password Storage for in-depth information.
Use a Secure Internet Browser
Browsing the internet is risky business. Be sure you are staying safe.
Keep your browser updated
Keep security settings at recommended levels
Use trusted sites when decreased security is needed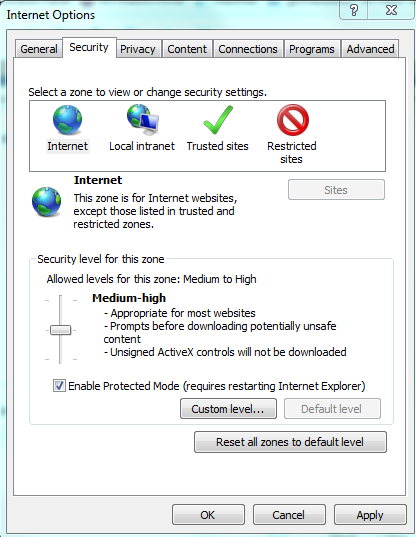 Avoid browser add-ons
Browser add-ons are one of the biggest culprits; often adding spyware and malware without you realizing what is happening.
Don't install browser add-ons or toolbars unless necessary
Avoid "free" browser plugins on gaming or gambling websites
Be mindful of legitimate software "updates" that might include these (see highlighted check marks below on what to watch for)
Antivirus
An important defender in computer security is a reliable and trusted Antivirus program.
Use a recognized business antivirus

Sophos, Managed Antivirus, Kaspersky, McAfee, Symantec, Security Essentials

Manage PC's using a central console
Configure to update daily, and monitor this
Run scheduled scans
Pay attention to warnings and alerts
Know when it expires –and renew it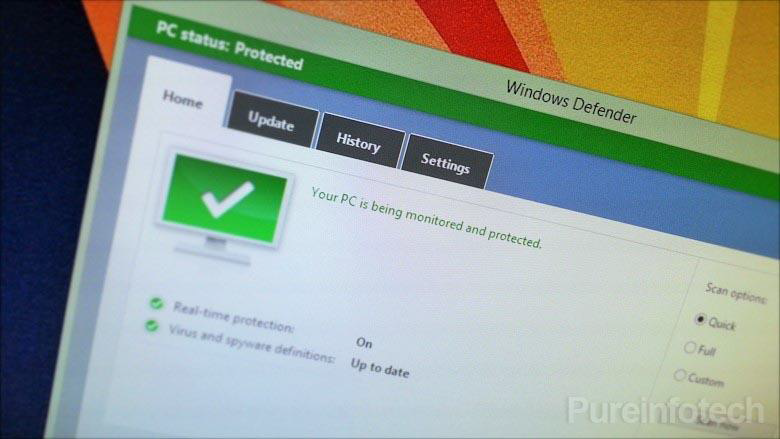 Install Updates for Windows®, QuickBooks® & Applications
Install Operating System updates
Install application updates (Adobe, Office, QuickBooks)
Monitor update status on all computers
Don't use outdated operating systems or software
Microsoft Windows XP, Microsoft Server 2003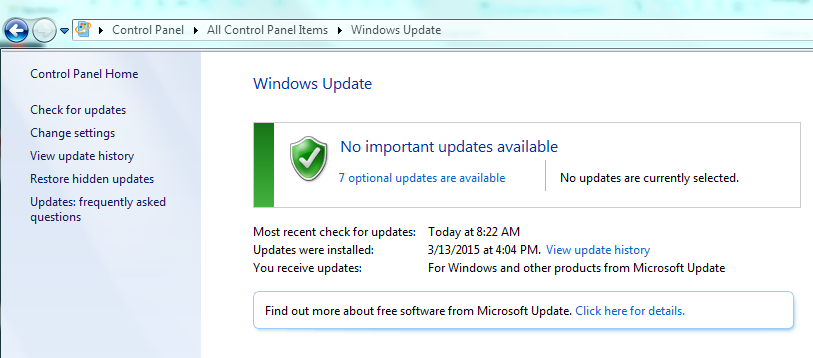 Use a Reliable Backup System
Use a modern backup system to ensure any compromise of your files will not result in data loss!
Run monthly test restores and monitor backup status daily
Review what's backed up quarterly to ensure all critical data is captured
Keep a backup locally and offsite
Consider recovery times
Backup is the only recovery method for Ransomware such as Cryptolocker!
Use a layered security approach
Layered computer security allows different technologies to filter internet traffic, reducing single point of failure.
Install a business class firewall
Brands such as Cisco, SonicWall, Fortinet
Has advanced security features such as Intrusion Prevention, Gateway Antivirus and Antimalware
Professionally installed
Use mail protection that filters SPAM and Viruses before they reach you
Use desktop Antivirus and Antimalware
Monitor devices for repeated failed logins or unusual activity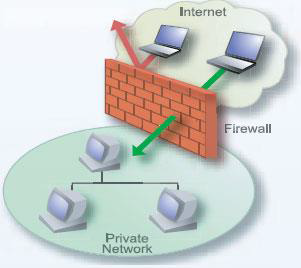 Vulnerability Scanning
Vulnerability Scanning has become a useful tool that scans your network for potential weaknesses.
Vulnerability Scanning provides report of findings
Allows for corrective action to be taken
Next, another scan is performed to confirm remediation
This is required for Payment Card Industry (PCI) compliance
Train your staff on safe computing habits
This should be an on-going effort. Talk with your employees about computer security regularly.
Do not share passwords or send them in email or text files
Do not open unknown email attachments from unknown senders, and be wary of unexpected attachments from known senders
Do not save, install or run software downloaded from the Internet unless it has been scanned for viruses
Have a computer use policy and review it with your staff
Be wary of phone calls claiming to be from an IT vendor. Confirm identities before giving out any information.
Keep internet browsing to business related activities only
Avoid giving users "administrative" privileges on a computer
Beware of pop ups, strange emails, and odd phone calls.
Beware of the "official looking" warning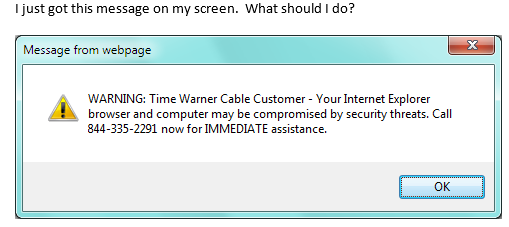 Do NOT click OK or Remove, this can cause a virus to infect
"End Task" on your browser using task manager
Turn off computer if infection is suspected
Contact your IT service provider
Beware of the "too good to be true" trick
Becoming more popular and targeting specific users, such as CFO or IT
Never open attachments from unknown senders
Never open unexpected attachments from known senders
Delete the message
Beware of the "sneaky link" tactic
Also known as phishing or spear-phising
Never click through links from unknown senders
Never click through unexpected links from known senders
"Mouse over" (but do not click) the link to see the real destination
Beware link shortenerslike tinyurl.com or bitly.com, ex. http://tinyurl.com/pb7gug5
Delete the message
Beware of Drive by Downloads
Drive by downloads are found on malicious websites and automatically redirect you to a malware installer. This is often the most difficult security thread to defend against because if often requires NO user interaction, it just happens automatically.
Might pose as legitimate software or antivirus
You can get out of it by clicking "End Task" on your browser using Windows Task Manager
Turn off computer if infection is suspected
Contact your IT service provider before your computer is turned on again
Beware of the "search hijacker"
The search hijacker redirects your browser to another search engine.
Could lead to additional malware infections
Turn off computer if infection is suspected
Contact your IT service provider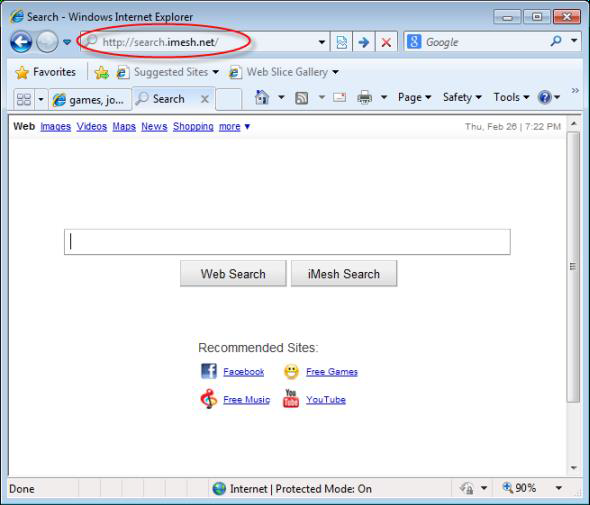 The "Ransom" aka Cryptolocker or Cryptowall
We have seen a number of businesses affected by Cryptolocker or Cryptowall ransomware. Often, if the business does not have a reliable file backup, they are forced to pay a ransom and then hope the hackers return their data, though there is no guarantee.
Infects by clicking link or opening attachments
Encrypts certain file types like QuickBooks, databases
Network aware, can encrypt shared files
The only remedies are to pay the ransom or restore from backup
Keep up with current threats
Alerts and news specific to your trade, ex. http://www.bankinfosecurity.com/
Burgess Computer –sign up for our newsletter and receive security alerts, news & more