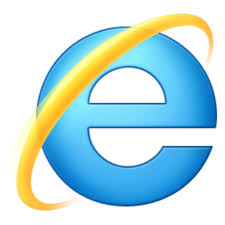 Over the weekend, Microsoft issued a security advisory to inform users of a vulnerability found in their popular browser, Internet Explorer.  The vulnerability leaves end users open to being "hacked" when visiting certain websites. (Please note: if you are using Firefox or Google Chrome, you are not affected by this)
"The cybercriminals are using a malicious link to get users to visit an attack website with the aim of gaining complete control of the victim's PC," Microsoft said. This gives the hackers full access to all the documents stored on your computer and could allow them to  record any user name and password you enter. A very serious threat.
What You Can Do to Protect Your Computer
If you are using Internet Explorer to browse the internet, you are at risk. Though Microsoft is still working on an exact resolution,we expect that they will be releasing a security patch to resolve this soon.   Until this security release arrives we recommend the following:
Upgrade Operating System if using XP
Microsoft stopped supporting Windows XP on April 8th, 2014.  As a result, technical assistance for Windows XP is no longer available, including automatic updates that help protect your PC. If you continue to use Windows XP now that support has ended, your computer will still work but it will be vulnerable to these types of security risks and viruses.  Need to upgrade XP? We can help you migrate to the latest version of Microsoft's operating system.  Contact us at (207) 443-9554 to learn more.
Disabling the Flash plugin within IE 
Though this may not fully protect your computer from this security threat, we encourage you to disable the Flash Plugin within Internet Explorer. ZDNet has a great step by step instructions for disabling flash in Internet Explorer.  If you are uncomfortable performing this, please contact our IT help desk and a member of our support team will assist you.
Keep Anti-Virus Updated
Anti-virus protection is only as good as the updates. If the program isn't updated on a regular basis, then the computer is at great risk for becoming infected. Be sure to check regularly for anti-virus updates and install them.  If you are using our network monitoring service, then we install these updates for you to ensure you are protected.
Install Windows Updates
Windows regularly releases security updates for their supported operating systems that will prevent or fix problems, enhance security or improve the computer's performance.  Windows Updates are installed on regular basis for clients who utilize our Managed IT Service, BizGuard.
Install Third Party Updates
Ensure that any programs that are installed on your computer are also up to date.  Programs such as Adobe reader or any software that your particular company uses in order to do business, should be updated regularly.
If you have any questions about how to better protect your systems please contact a member of our IT Team.
Related Articles:
Internet Explorer Glitch Leaves Computers Vulnerable to Hackers
Internet Explorer has a fatal flaw! What your browser says about you